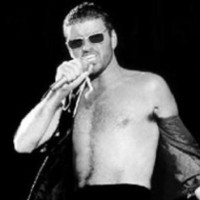 Norris Stephens is Europe's number 1 tribute to George Michael. His uncanny resemblance to this icon of modern day music and amazing vocal similarity has stunned audiences across the world.
Having toured Ireland extensively playing it's major venues and festivals the show has successfully taken on its competition in the UK, Holland, Switzerland, Spain, the Canary islands and even as far as Dubai and Egypt.
This electrically charged 90 minute show covers all of the great George Michael eras taking the discerning die hard fan from the Wham days through "Faith" into "Older" and then on to the more recent controversial "ladies and gentlemen" album.
With the completion of the European leg of his 25 live tour and the release of the new album "Patience" George Michael is set to endear yet another generation of fans.
dance
,
disco
,
pop
,
soul
,
tribute