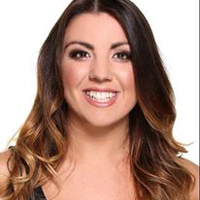 Stunning young Irish singing discovery Sarah Bass has announced that her debut solo album Seraphim will be released on the Step Records label from December 1, on download from iTunes and from www.sarahbassmusic.com. As well as the usual media activity in support of the release, Bass is planning a series of in-store performances in major shopping centres such as Blanchardstown, Charlemont and elsewhere. The CD will retail at a special recession-busting €10, with digital downloads costing €8.99.
Seraphim has been described by music industry insiders as the ideal album with which to soundtrack the coming Winter. Apart from sublime vocal performances from Bass herself, it comes with lush harmonies and an adventurous mix of songs from several genres, including rock, pop, classical and traditional.
Bass racked up substantial radio airplay with her majestic take on David Bowie's 'Life On Mars'. It was her debut single last year and is included on Seraphim. She also proves how eloquently she can adapt rock and pop hits with an Italian-language reworking of Snow Patrol's 'Chasing Cars' and 'Fix You', a major hit for Coldplay. The Winter season is celebrated with such traditional fare as 'O Holy Night' and 'Drummer Boy'. The classical world is featured via Schubert's 'Ave Maria' on which Bass' superb voice shows the benefits of her tutoring under the renowned Dr Veronica Dunne and Sylvia O Reegan. Her version of Andrew Lloyd Webber's 'Pie Jesu' is a real triumph, and she also puts her own personal stamp on 'Nella Fantasia', 'Suantrai' and 'A Mhuire Mhathair'.
Bass' high-class vocals on Seraphim are augmented by some of Ireland's leading musicians, including arranger and pianist Peter Roycroft, Dave 'Doc' O Connor, and Leonie Bluett, whose clarinet became one of the central talking points on 'Life On Mars'. Rebecca Rodgers and Orla Mulreid turned in delicious backing vocals too. The album was engineered and mastered by Niall Daly, and produced by Andrew Bass.
For FURTHER INFORMATION: Andrew Bass at 01-8013600
Classical
,
Oprah